Quick Start Links
Introduction
Quick Start Links are a quick and easy way for your users to start filling a Form. Simply click the link or scan the QR Code and a new Form will open on their device, ready for filling in.
Quick Start Links are ideal for:
Putting links to an appropriate Form in online documentation/intranet
Displaying on location to ensure the correct Form is filled
Emailing to a user
Note: Quick Start Links respect existing permissions. Only users who belong to the appropriate Team are allowed to fill in the Form
Finding your Quick Start Link
Go to the (Form Library)[https://www.formtabcentral.com/forms/library]
In the folder list, select the Team that the Form belongs to (see Forms Published to Multiple Teams for more information about Forms that are published to multiple teams)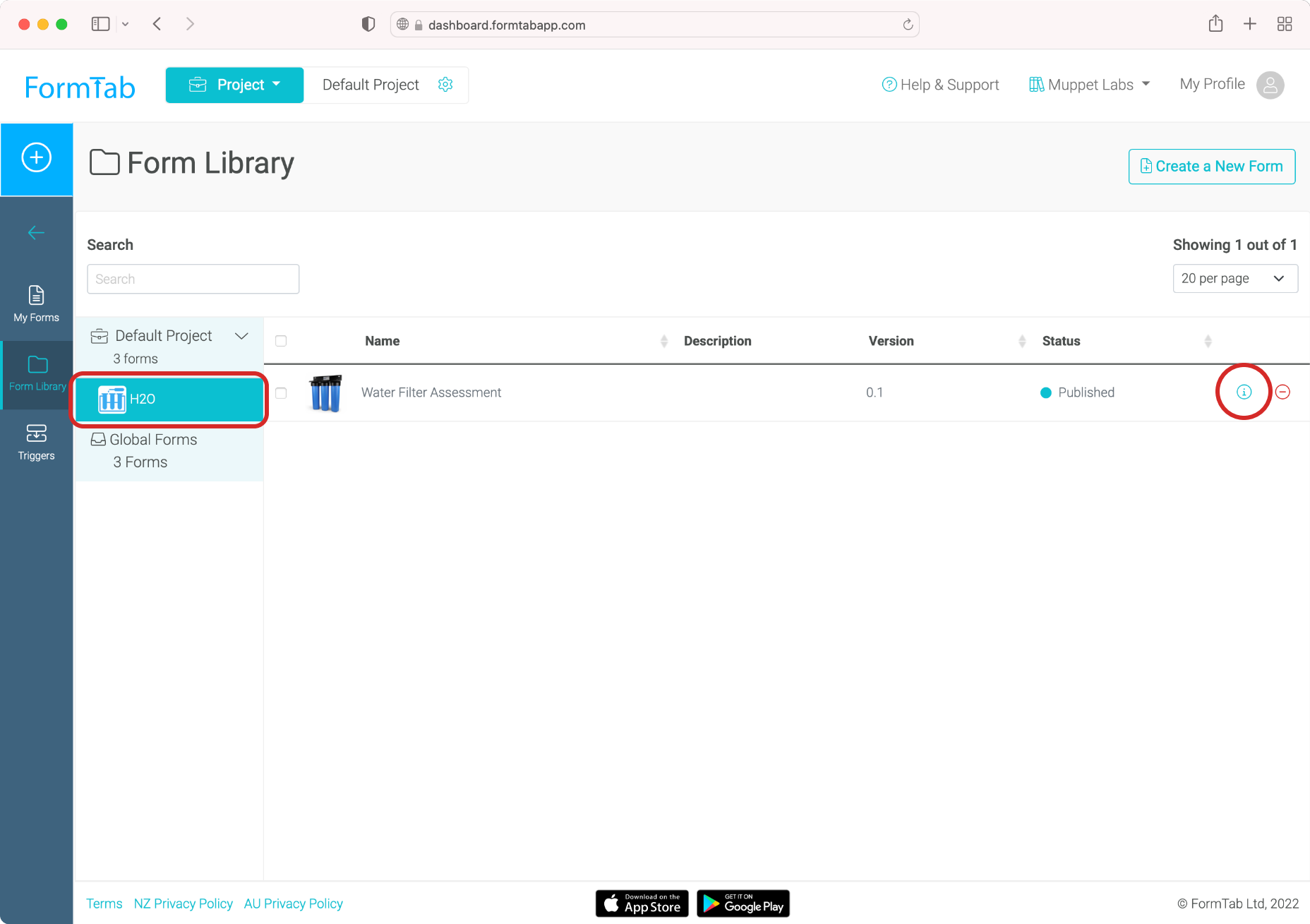 Find the Form in the list and click the info button
In the Info panel that appears, you will see a Quick Start Link section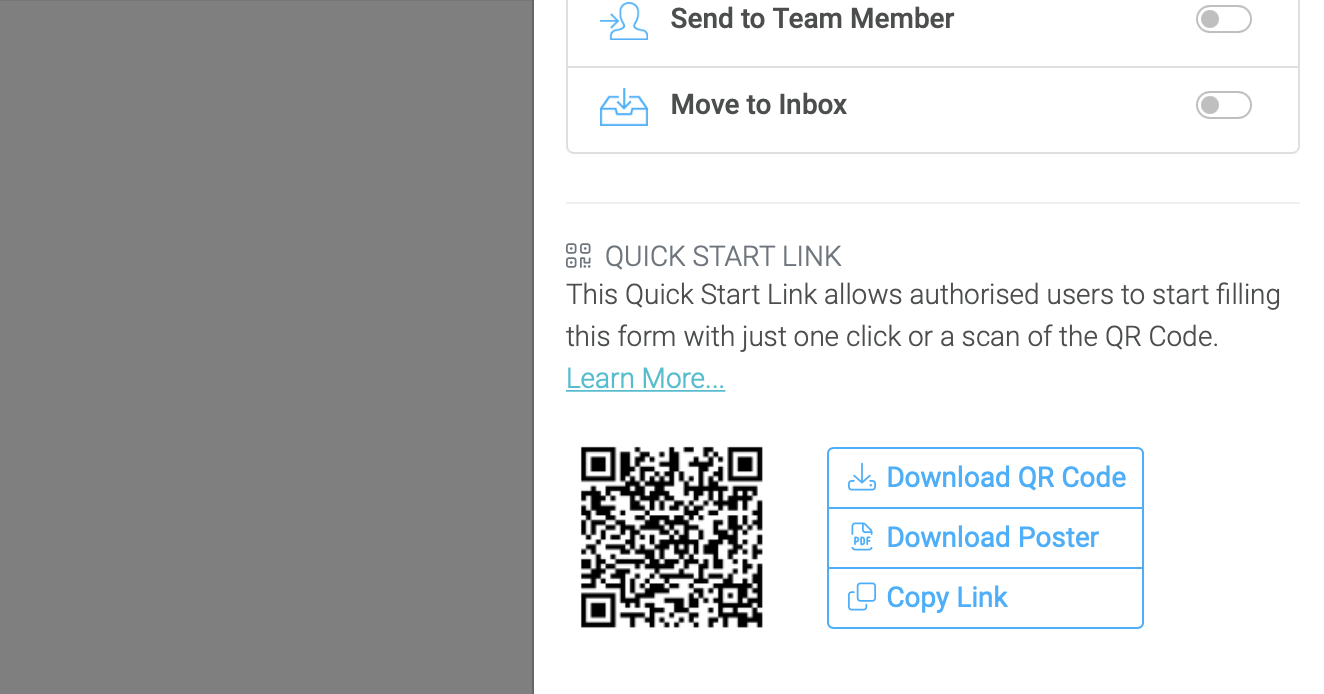 Using the Quick Start Link
The Quick Start Link is provided in 3 different formats:
Standard link. You copy and paste into your own material. This is suitable for all users.
QR Code. Click to download a large version for printing or to put into your own material. This is suitable for users of FormTab for iOS and Android.
Poster. A pre-formatted A4 poster you can download and print. This is suitable for users of FormTab for iOS and Android.
Forms Published to Multiple Teams
If you have a Form published to multiple Teams, a unique Quick Start Link is created for each Team/Form instance. This ensures that the Form can only be filled in by users with appropriate access.
Scanning QR Codes using iOS
You can use the built-in Camera app on your iPhone or iPad to scan QR Codes. Alternatively can also add a dedicated Code Scanner to the Control Center.
Scanning with the Camera app
Open the Camera app from the Home screen, Control Center, or Lock screen.
Select the rear facing camera. Hold your device so that the QR code appears in the viewfinder in the Camera app. Your device recognizes the QR code and shows a notification.
Tap the notification to open the link associated with the QR code.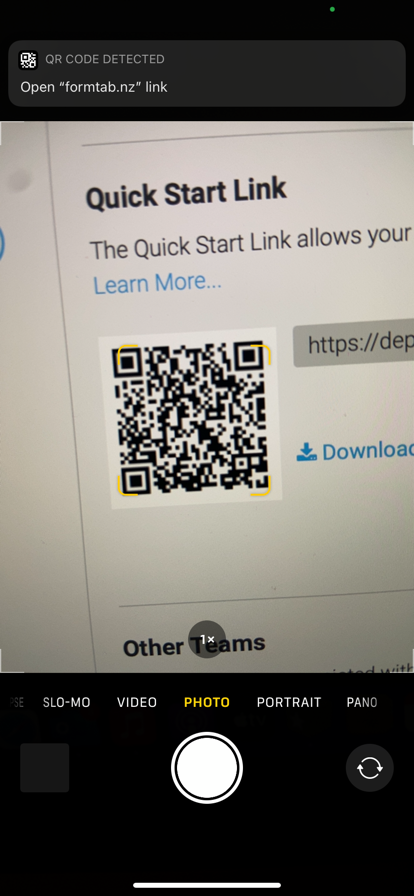 Scanning with the Control Center Code Scanner
iOS also includes a dedicated Code Scanner app in iOS 14, which you can access from the Control Center of your iOS device. To add the Code Scanner to the Control Center:
Go to Settings -> Control Center
Select Code Scanner

The Code Scanner icon will now be in your Control Center when you swipe it open

Tap it to open the Code Scanner